July 8th, 2008
---
03:14 pm
Ah, the joys of home ownership. First it was the pool, now I get word that the air conditioning isn't working! We haven't even moved in yet! Ahhhhhh!

July 7th, 2008
---
11:36 am - The Boston and the Bulldog
My sweet babies, Phat Joe and Large Marge. What would I do without them?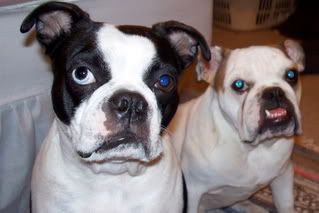 Current Mood:
loved

May 19th, 2008
---
09:58 am
I'm doing much better now. David and I had an amazing weekend together. We decided that since he didn't have practice or anything in Orlando (for once), we would spend the entire weekend in St. Augustine. It was great!

Friday night we went to a little restaurant on the beach and then we went bowling and drank lots of beer. It gave me a little closure from last week because I had been so crazy about staying away from alcohol and smoke the past two months. That was the first time David got to drink too, since he had promised to give it up with me while I was pregnant. We held each other and laughed (a lot) and just had a really great night. VERY therapeutic.

Saturday we woke up and took the dogs on a walk to the fort and tried to figure out what to do with the rest of our day. We have been trying save money for our vacation and, more importantly, for our new house that we closed on last month. We have already done the touristy thing and the day wasn't exactly pretty enough for the beach so we just spent time with the dogs and ran some errands together. We also had an awesome lunch at new vegetarian/organic restaurant called Manatee's.

It was while we were at Walmart picking up some chewies for the dogs that we noticed that their earlier supply of Wii's was now depleted. We had talked about getting a Wii for several weeks and after noticing that they no longer had any, we suddenly HAD to have one. We went home and called every Walmart in a 45 mile radius and finally found one in Palatka. The drive out to the country was nice and the drive back was even nicer. We finally had a Wii! So much for saving money.

Sunday we met our friends Stacy and Dawn in Ponce Inlet (South Daytona) to celebrate Dawnies birthday. It was a beautiful day and after lunch we walked on the beach and just enjoyed the day. Did I mention that we drank lots of beer?

This weekend made me feel like me again and I haven't felt that in a long time. I am so thankful to have such an amazing, supportive husband and such great friends. I would be lost without them.

Next week with be the real kicker though. I'll be on the road with work for the Memorial and Exelon tournaments and won't be back until June 3rd. The good news is, right after that, David and I will be going on vacation in Arkansas to visit my sister and then to Orlando for some Disney love and David's first show with his new band!

March 25th, 2008
---
10:22 am
Large Marge's Tutu





While I was in West Virginia, my Mom and I decided that Marge needed a pink tutu. We made this one for her and she loves it! I went back and hand sewed some little rosebuds on it for the perfect final touch. :) She is so girly!

March 22nd, 2008
---
05:31 pm
It's now been two weeks since my Daddy passed away. I've stayed with my Mom these past two weeks in West Virginia telling everyone that I was helping her get on her feet. Truthfully, I needed to stay. I needed my Mom just as much as she needed me.

It has been a very, very tough time. I cry at everything. I see him everywhere here. Being a person who was never sure about what she believes in spiritually, I have spent nights begging a higher power that he is safe, that he is happy and is watching over me. I have to believe that. I couldn't get through this otherwise.

When he died, my Mom was holding his hand telling him how much she loved him and how much she would miss him. When he passed he was still looking at her. It was so peaceful that she didn't even know he was gone until the nurse told her. He was a man that was never afraid of death because he truly believed that he was going to a much better place.

I miss him so much. I miss him picking on me (in a loving way). I miss his singing. I miss his smile. Most of all, I just miss him. I would give anything to hug him one more time. To tell him how glad I was that he was my Dad.

I have just started down this very long road of healing. I know this is something that you never quite get over. For those friends that have tried to contact me, please be patient. I try to do a little every day, but it's still so hard for me to face life without him.

In loving memory
James Michael Cox
April 14, 1946 - March 8, 2008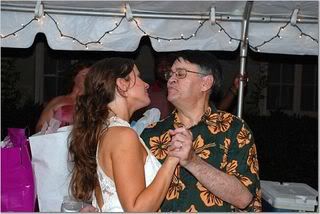 Current Mood:
sad

March 8th, 2008
---
11:07 pm
My sweet, wonderful Daddy passed away early this morning. He had been sick with liver disease and was awaiting a transplant. My heart is broken and I am completely empty. Please pray for my family, especially for my Mom who has remained so strong for everyone through this horrible time.

March 3rd, 2008
---
08:21 am
There is a possibility that we might be gettting a wonderful house that David and I have wanted for a long time now. The first offer was put in today. It was really low and I'm nervous about it. I've already picked out all the furniture that I want from Ikea and designed each of the rooms in my mind. Probably getting ahead of myself, but I really, really want this house. Lately, all of my dreams have been about our apartment shrinking while we keep adding more and more stuff and more and more animals.

In other news, my Dad seems to be feeling a lot better. My Mom said that he had kinda been like a zombie lately, because he was so tired and weak. They've been treating the blood infection and he's responding well to antibiotics. It looks like as soon as they find a match, he'll be getting a transplant. All very good news.

Also, I'll be traveling to New Orleans at the end of the month with the family I work for. I've always wanted to go, so I'm very excited! :)
Current Mood:
anxious

February 28th, 2008
---
09:28 pm
My Daddy is sick. Not like flu sick. Liver disease sick. He has been in and out of the hospital for several months now, and each time it seems likes things get worse and worse. Today I found out that without a liver transplant, he has less than a year to live. This for a man who has never had a drop of alcohol in his life. With the average wait time for a liver being three years, I am finding it very hard to stay optimistic. Up until now I have been able to deny how sick he really is. My heart is breaking but I know I have to hold it together for my Mom. She always gets so excited every time there is a small shimmer of hope.

Please say a little prayer for my family.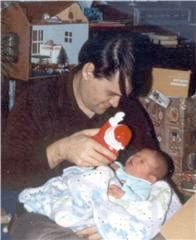 February 24th, 2008
---
03:10 pm
Introducing the newest member of our family, LARGE MARGE!


(
More of our Margie!
Collapse
)
November 6th, 2007
---
09:47 am - I'm married!!
Hola friends! I hope everyone is great in the world of LJ!

Life couldn't be better! One month ago today, I was married to my best friend, David. Our wedding was the best day of my life. I want it back! We had a pop culture themed wedding and each table was represented by a different couple in pop culture history. The head table was of course Pee Wee Herman and his bike! We even had an Elvis impersonator who made the party complete. What made me the happiest was that everyone seemed to have a great time and I got to see friends and family that I haven't seen in years!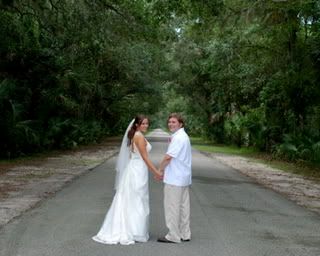 (
Millions of wedding pics!!
Collapse
)
Current Mood:
loved